Doctors In Tuggeranong – Greenway Medical Centre
Dr Senthil Kumaar
Principal GP - Greenway Medical Centre - Tuggeranong
Greenway Medical Centre GP Doctors Tuggeranong
Dr Senthil Kumaar
MBBS, MS (GENERAL SURGERY), MRCS, MRCGP,
DIPLOMA DERMATOLOGY, DFSRH, DRCOG, FRACGP
Senthil graduated from the DR MGR Medical University in India in 1997 and trained in general surgery and urology at one of the tertiary care centres in South India before moving to the United Kingdom in 2013. He spent a few years working in research and urology prior to specialising in General Practice.
After specialising in dermatology at the prestigious St Barts Hospital in London, Senthil worked as a full time GP in the UK for 6 years at a busy urban practice .
He moved to Australia in 2017 and has been working in Canberra since then. Senthil is well versed in all the facets of General Practice and brings his skills as a surgeon and urologist also to the clinic. He performs minor surgery, vasectomies and all skin procedures as required .
He areas of interest include
Senthil is fluent in Tamil and married with two children.
Dr Yasameen Alshawi
Principal GP - Greenway Medical Centre - Tuggeranong
Greenway Medical Centre GP Doctors Tuggeranong
Dr Yasameen Alshawi
FRACGP, MBChB, AMC
Yasameen has 12 years of experience in general practice (6 years as an overseas GP and 6 years as a GP in Australia).
She graduated from Basra Medical School,Iraq in 1998, and followed this with 3 years postgraduate training. Following this she worked as a GP in a rural area of Baghdad from 2000-2004 and went on to train in ultrasound diagnostics and radiology for a year.
Moving to Australia in 2010, Yasameen worked as a resident at Calvary Hospital in Canberra, going on to work as a GP in Wagga Wagga for three years. She gained fellowship of RACGP and has been working in Canberra since 2017.
Her areas of interest include
Children's Health
Elderly Care
Dermatology
Minor Surgery
Skin Cancer Checks and Procedures
Antenatal and Postnatal Care
She has two teenage children and a dog to keep her even busier at home!
Dr Samsudeen Balogun
Principal GP - Greenway Medical Centre - Tuggeranong
Greenway Medical Centre GP Doctors Tuggeranong
Dr Sam Balogun
MBBS, AMC, MPH, FRACGP
Dr Samsudeen Balogun but generally called Dr Sam completed his medical training in Nigeria in 2004. He moved to the UK in 2010 to purse a masters degree in public health at the University of Leeds. After completion of his masters degree program, he worked in both medical and surgical specialities including care of the elderly which he is passionate about.
In 2013, Dr Balogun, moved into Australia , and worked both in general practice and emergency medicine. He is experienced in identifying and managing medical emergencies within the settings of general practice. He acquired his FRACGP qualification in 2015.
He moved into ACT in 2016 and worked in different specialities at the Canberra Hospital. Dr Balogun is experienced in general medicine having worked in different specialities both in Australia and the UK .
His special interest include:
Obesity management
Chronic disease management
Skin
Medical cases that pose a diagnostic challenge
He does regular skin checks and recently completed a certificate course on skin cancers. He sees and supports clients with work related injuries.
Dr Sunitha Varadarajan
GP - Greenway Medical Centre - Tuggeranong
Greenway Medical Centre GP Doctors Tuggeranong
Dr Sunitha Varadarajan
MBBS, MD (OBSTETRICS AND GYNAECOLOGY),
MRCOG, DFSRH, MRCGP, DIPLOMA IN DIABETES,
DIPLOMA IN CARDIOLOGY, FRACGP
Sunitha qualified as a doctor at one of the prestigious universities in South India and went on to specialise in Obstetrics and Gynaecology , earning her Master's degree.
After working in a fertility centre for a year, Sunitha moved to the United Kingdom. There she trained as a registrar in Obstetrics and Gynaecology at Nottingham and obtained her MRCOG (Member of Royal College of Obstetricians and Gynaecologists). From there she worked for two years in Sexual and Reproductive Health Clinics before specialising in General Practice.
Sunitha then worked at a busy semi urban practice for nine years prior to moving to Australia with her husband.
Her areas of interest include
Sexual health
Mental Health
Antenatal and Postnatal Care
Gynaecology
Sunitha also holds diplomas in Diabetes and Cardiology from the Middlesex University in the UK.
She is fluent in French, Hindi and Tamil. In her spare time she enjoys reading and herding her two children and dog!!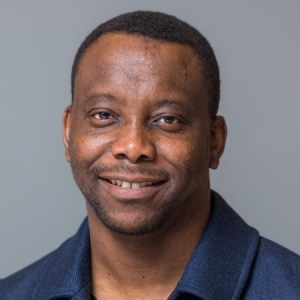 Dr Nosa Efeovbokhan
GP - Greenway Medical Centre - Tuggeranong
Greenway Medical Centre GP Doctors Tuggeranong
Dr Nosa Efeovbokhan
MBBS, MPH, MHM, FRACGP
Dr. Nosa Efeovbokhan went to Medical School in Nigeria and moved to Australia in 2010. He attended the University of New South Wales for his post-graduate studies. In 2014 he relocated to South Australia where he worked in Emergency Medicine and General Practice. As of 2019 he has been living in Canberra with his wonderful wife Yemisi and their three adorable children. Nosa enjoys watching movies and reading novels.
His areas of interest include
Sexual health
Minor surgery
Care of elderly
Chronic disease management
Men's health
Sports medicine
Dr Khalil Obeid
GP - Greenway Medical Centre - Tuggeranong
Greenway Medical Centre GP Doctors Tuggeranong
Dr Khalil Obeid
MD, FRACGP
Dr Obeid enjoys all facets of General Practice with special interests in infectious diseases extending into children's health and wellbeing, women's and men's health, metabolic syndrome and obesity management, mental health care, sleep disorders and chronic diseases management, skin conditions, health education and diseases prevention.
He has a wealth of international experience working in Lebanon and United Arab Emirates hospitals, being fluent in three languages, English, Arabic and French.
Initially graduated from the Lebanese University 1998 then completed a fellowship in infectious diseases at the American University of Beirut in 2002.
He is a naturally caring and friendly doctor with over 20 years of experience in Medicine.
Dr Obeid previously trained in internal medicine at John Hunter Hospital in Newcastle and worked in Goulburn General Practice clinic. He has worked in Canberra Northside for the last three years in family medicine, where he was a much loved and well-respected member of the team and patients.
His hobbies include soccer, volleyball, hiking and exploring different cultural cuisines and visiting historical sites.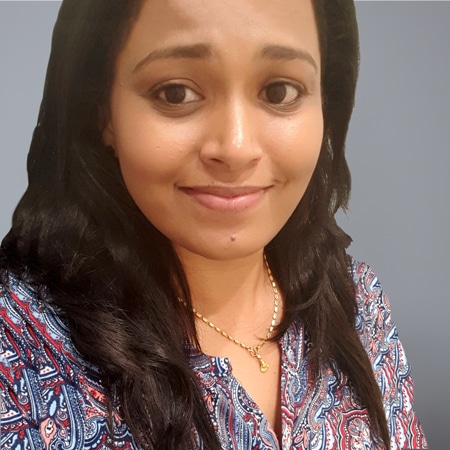 Dr Priya Reddy
GP - Greenway Medical Centre - Tuggeranong
Greenway Medical Centre GP Doctors Tuggeranong
Dr Priya Reddy
MBBS
Dr Priya Reddy completed the requirement to practice as an independent doctor in Australia before working across various tertiary hospitals around the country.
She then joined General Practice and moved to Canberra in 2020.
After working in Canberra Hospital and private hospitals, she gained extensive knowledge in various clinical areas including, women's health, preventive medicine and mental health.
She is fluent in Tamil and is currently completing her Diploma in Child Health training at the University of Sydney.
Dr Priya areas of interest include children and women's health, mental health and chronic disease management.
Dr Mohan Thampi
GP - Greenway Medical Centre - Tuggeranong
Greenway Medical Centre GP Doctors Tuggeranong
Dr Mohan Thampi
MBBS, FRACGP
Dr Mohan Thampi has joined Greenway Medical Centre and has particular interests in:
Chronic disease management
Mental health
Workers compensation
Dermatology
Skin cancer Checks
Chronic pain
Mr Ruaan Kriel
Psychologist - Greenway Medical Centre - Tuggeranong
Greenway Medical Centre GP Doctors Tuggeranong
Mr Ruaan Kriel
BA(Hons)Psych, Ma(IOPsych), MAPS
Ruaan is a registered psychologist who is passionate about empowering people to achieve their goals through psychological intervention. He adopts a collaborative working style and believes in meeting people where they are at. Ruaan appreciates individual strengths and values and provides a holistic approach to mental health and wellbeing.
Currently, Ruaan works within the ACT Public Schooling system, as well as in private practice.
Ruaan deploys psychological intervention from a psychodynamic and neurocognitive perspective and utilises elements from Cognitive Behavioural Therapy (CBT), Solution Focused Therapy (SFT) and Acceptance Commitment Therapy (ACT) modalities.
Ruaan specialises in mental health matters, such as anxiety, depression and relationship difficulties. Ruaan also has a keen interest in helping individuals succeed at work through vocational counselling and coaching.
He also offers psychotherapy in Afrikaans.
Familiar Faces In A Brand New Medical Centre
Introducing the doctors of Greenway Medical Centre. They have been a part of the Tuggeranong region for some time now and have come together to create a modern and friendly family medical centre. Serving Greenway and the surrounding areas of Canberra such as Kambah, Wanniassa, Isabella Plains, Gordon and Conder, they look forward to meeting you soon.
TeleHealth Appointments
&

Consultations – Important Information
You MUST book a TeleHealth appointment rather than a face-to-face appointment
If you have travelled to Covid Hot spots in the last 14 days or have any of the following symptoms:
fever
dry cough
tiredness
aches and pains
sore throat
diarrhoea
conjunctivitis
headache
loss of taste
loss of smell
a rash on skin
discolouration of fingers or toes
TeleHealth bookings can be made on our appointments page or with our friendly reception staff on 02 6100 9956.
The latest COVID-19 case locations are listed here for NSW, VIC, QLD,and SA. Also the COVID-19 Helpline is open daily from 8am to 8pm on 02 6207 7244.
Medicare TeleHealth services are now available to ALL Australians. Greenway Medical Centre is mainly conducting TeleHealth consultations.
To find out more information about telephone consultations and appointments as well as important information regarding Coronavirus (COVID-19) you can visit our dedicated TeleHealth Consultation page.
Please advise us at least 2 hours prior to your appointment if your wish to cancel or cannot attend your consultation. If 2 hours notice is not given, a fee of $40 will be charged. This applies to all appointments.
Medical Care For Every Walk of Life